About us
Introduction
Established back in year 1999 Tilcom Ltd is proven supplier of cables, wires, cable accessories, electrical equipment and materials. Another part of the our wide product range are accessories for AC- wires and earthing systems, high voltage cable shoes and grids, insulation tapes, manufacturing of electrical panels. Tilcom Ltd operates mainly, but not limited to the Bulgarian market having offices in Sofia and Varna, equipped with all the neccessary tools and machines required to provide our customers with professional and highly efficient service. Our export program includes supplying projects and partners in countries such as Georgia, Ukraine, Russia and Macedonia.
Our constantly kept volumes of products guarantee our customer's needs satisfaction and also makes the company very flexible.
All the products Tilcom Ltd is offering are corresponding either to the Bulgarian National Standards or to the internationally recognized standards such as DE, DIN, IEC and BS.
Tilcom Ltd strictly follows its initial policy related to maintanance of high quality services and products, thus the company adopted ISO 9001 and ISO 14001.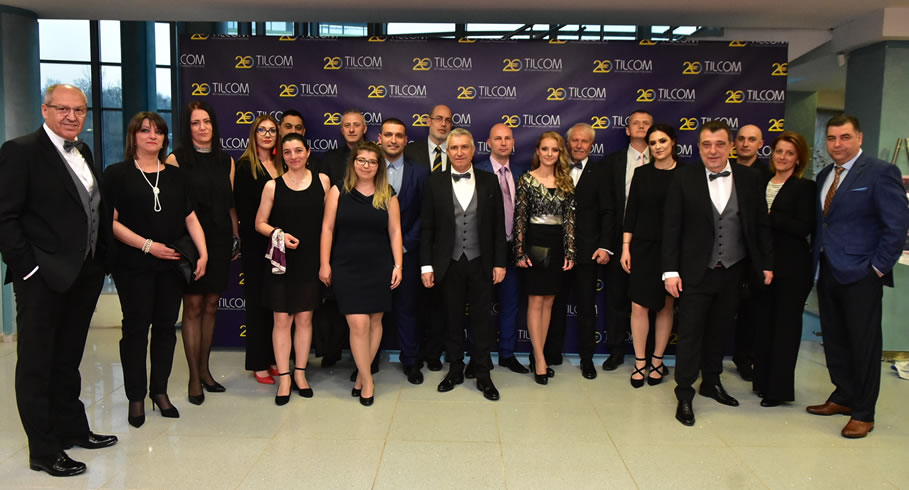 It is a pleasure for us to work with manufacturers such as:

Elkabel Jsc
Emka Jsc
Hes Kablo
Panduit
OEZ
ABB

See more of our partners

Some of our customers are:

CEZ Bulgaria
Energo-pro Bulgaria
EVN Bulgaria
Lukoil Neftochim Bourgas Jsc
Kozludui Nuclear Power Plant
Glavbulgarstroy

See more of our customers

Mission

We are leading dynamically developing company where the personal makings are valued and the further development of the employees is strongly promoted.In Tilcom LTD we are working for the constant increase of customer's satisfaction, by offerig to them high quality products manufactured by proven companies,which is secured by the professionalism, of more than 15 years of experience and expertise,ambition for innovation and the highest standards in all our activities.

.

Vision

Our vision is that our customers have the opportunity to make informed choices with the help of our employees, and receive from us the best product that meets their requirements, on competitive price. To meet the constantly increasing needs and requirements of the customer , we develop unique in its category offers complex used in cables and electrical equipment. .
Company strategy
Tilcom Ltd's corporate strategy is following, dynamically changing market environment on fields of cables and electrical equipment in Bulgaria and on the foreign markets.
The foundation of the corporate strategy of the company is selling products in all market segments separate cables and electrical equipment in the country in order to involve and retain the maximum number of loyal to Tilcom Ltd's portfolio customers.
To implement its policy on quality of products and services such as parts of the delivery and the shortest deadlines and to maintain a high degree of confidence between the client and Tilcom,management of the company introduced the system of quality management, that fulfills the requirements of ISO 9001 : 2008. Also it is mplemented a system of environmental management ISO 14001 : 2004, proof of the social responsibility of the company.