Introducing our partners and their products: Müller + Ziegler GmbH - Part 1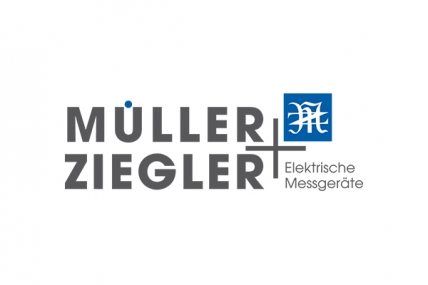 Müller + Ziegler GmbH
About the company
Since 1911, Müller + Ziegler has been manufacturing measuring instruments and has focused on production in Germany since day one. This enables rapid communication between all their teams - from development through production to sales.
Müller + Ziegler supply measuring equipment in the form of analogue measuring devices, measuring transducers, power meters, current transformers and shunt resistors. At the same time, they also develop individual solutions for the specific needs of their customers.
Müller + Ziegler's expertise, combined with a modern production complex and innovative manufacturing methods, has enabled them for many years to maintain short delivery times and minimise price fluctuations.
They think and act responsibly:
Müller + Ziegler owe their success to their strong and motivated team. They boast a low staff turnover and long-standing and qualified employees.
Environmental responsibility:
Müller + Ziegler products have a long service life. Should a breakdown occur, they can be repaired at their licensed workshops, as repair instead of disposal helps to avoid e-waste.
Müller + Ziegler office buildings meet the latest energy standards. They save resources and place great emphasis on the use of renewable energy: for example with an in-house photovoltaic system.
Product range
1. Measuring transducers
Measuring transducers are used for the conversion and galvanic isolation of various measuring signals in power and low-current technology and process engineering. They convert the input quantity into a proportional output signal with standardized values.
Measuring transducers are indispensable when measured values have to be transmitted for indication and evaluation over large distances or at different locations. They are therefore mainly used in automation, regulation and control technology.
Müller + Ziegler offers a wide range of measuring transducers. From measuring transducers for network quantities to models for process quantities.
2. Relays for monitoring limit values
Müller + Ziegler limit monitoring relays are used to monitor AC and DC current and voltage values.
Continuous monitoring of the installation and associated process sequences is possible at all times thanks to the compact and reliable limit value relays.
3. Energy meters
Energy meters sum the electrical energy to establish the electrical consumption. They can be used in many places and find application in industrial plants as well as in workshops, offices and machines.
With a Müller + Ziegler electricity meter you have an accurate overview of your electricity consumption at all times.
4. Digital Panel Meters
Müller + Ziegler's digital measuring instruments meet all requirements for high accuracy. They are ideal for applications where reading errors must be avoided at all costs.
If required, digital meters can also be supplied with two preset limits. They are thus ideally equipped for monitoring strong and weak current variables.