Introducing our partners and their products: Northern Electric Power (NEP)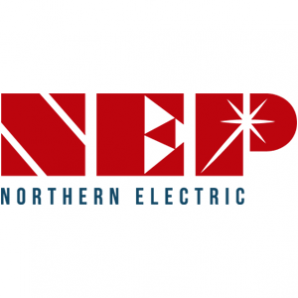 Northern Electric Power (NEP)
About the company
Northern Electric Power (NEP) is a photovoltaic energy technology company based in Silicon Valley, USA. It was founded in 2009 and has over a decade of experience in the solar industry. With an extensive product portfolio of microinverters ranging from 1 in 1 to 1 in 4, and grid voltages of 110 Vac and 220 Vac, NEP serves a number of residential PV installations worldwide. Their microinverters currently have product certifications in more than 30 countries and regions, including demanding markets in the US and Europe.
As a customer-centric company, NEP is committed to providing solar energy and data conversion solutions that are safe, efficient and provide maximum consumer value.
NEP's mission is to provide reliable and cost-effective electricity to their customers and to provide the best service to the community.
Products
I. Rapid Shutdown Solutions
Adhere to NEC2017&2020 standard (690.12) and Sunspec requirements. The DC side voltage of each PV module is controlled within 80 V, with patented technology and bi-directional communication for monitoring. They are compatible with different inverter brands.
1. PVG-1
2. PVG-2
II. Data storage inverter
NEP's micro energy storage inverter implements an innovative integration of PV and energy storage functions, enabling it to achieve outstanding performance for optimizing solar energy utilization.
1. BDH-800
- The world's thinnest microinverter at only 25 mm thickness
- Constant output power up to 300 W
2. BDS-1000
III. Microinverters
Output power 250W~2000W, perfect combination of high-power and high-voltage components, PLC, WiFi, two communication methods for different types of power plants to provide customers with "reliable, efficient and intelligent" system solution concept.
1. BDM-800
2. BDM-1000
3. BDM-2000
4. BDM-600X
5. BDM-400
6. BDM-300
IV. Monitors Gateways
Single-phase and three-phase monitoring scheme. Can monitor "Microinverter" series products and "Quick Disconnect" series products. Can be used alone in the field to view system status. Can connect to the internet via NEPViewer for real-time remote monitoring.
1. Gateway BDG-256 P1 & Gateway BDG-256 P3
More about NEP and their products and services can be found on their official website: https://eu.northernep.com/